Receive the keys to more intimacy & understanding
Deeply In Love Again:
AN ESSENTIAL GUIDE for the modern woman to get the spark and enjoy the relationship she REALLY WANTS
"This is a transformational book. The weekly practices, secrets, and homeplays make it a truly hands-on experience for the readers and take them through a step-by-step process to more intimacy and delicious sex.
This book isn't just an enjoyable read, it's an exciting experience for the reader who follows Tarisha's advice and does the work."
– Karen Aldridge
Buy Now
---
"How I've created an exciting loving relationship for myself… And how you can too!"
---
Do you feel a lack of intimacy and excitement in your relationship?
Do you worry that you are not attractive enough?
Do you feel that sex has become a predictable routine and lost that special spark?
Do you feel frustrated and dissatisfied deep down?
I stopped looking at my relationships as something that just happens to me
---
It's not your fault. Do you know that 50% of all marriages end in divorce? And from 50% who stay married, only half of them say they are happy. Think about it, only 25% of couples are happily married! It's about time we changes these figures!
Hi Beautiful,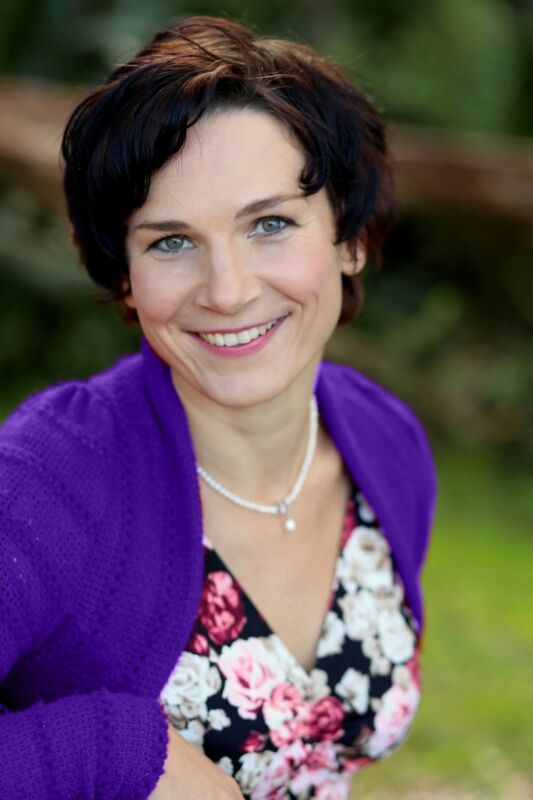 I'm Tarisha Tourok, your Re-Ignite Your Love Coach. I know how painful it is to be in a relationship where you are not feeling understood and loved. I've been there. After a couple of unfulfilling relationships ending with nothing but heartache, I started to wonder what I was doing wrong and how I could have the kind of relationship I desired and deserved. Why couldn't I just meet someone and live happily ever after?
I was determined to learn the secret and went on to study with the relationship experts all around the world such as Alison Armstrong, Tony Robbins, Cloe Madanes, Katherine Woodward Thomas, John Gottman, Helen Pooler, Sue Johnson and many others.
And I started seeing myself as a powerful creator of my relationships and my life in general.
I'm blessed with the relationship I have now. And I know I have created this relationship for myself – it didn't come to me by some miracle. With my partner, I feel loved, cherished, and understood. He makes an effort to make me happy, and he considers my desires and needs. It gives me a feeling that I am The One. I love to see the spark of desire and love in his eyes. So why am I telling you this? Is it to brag about the loving and fulfilling relationship that I have? Of course not! I am telling you this because I care about your happiness; and I know that if I can be this satisfied, then so can you! I know that with a little bit of work, you can really change your life for the better.
So what are the main ingredients in transforming your relationship?
---
You need to change who you are being in your relationship rather than what you are doing. Then you can relax and stop worrying about what you do or don't do;

You need to learn how to respond to your man rather that react when you feel hurt;

You need to learn how male brain functions and make the differences work for you rather than against you.
---
Once you have learned how to master these skills, just imagine how wonderful it will feel to have a fulfilling passionate relationship with your partner. Think about what your life will be like when you feel utterly loved and appreciated!
Now all you need to know is HOW to accomplish this and get some support along the way.
---
While coaching in my private practice, I found that most of the time, we assume that we should know how to have harmonious relationships.
The fact is we were never taught how to relate to men to inspire them to love us. Most of us didn't have good role models who knew how to create love and harmony in the family. Most of the time, the driving desire of our parents to have a relationship wasn't to experience deep intimate love, it was more for safety, financial security and raising children. We are at the forefront of the new kind of relationships – relationships based on love, passion and fulfilment.
You are a loving intelligent woman, right? So why can't you still create a loving fulfilling relationship where you feel adored and supported?
It's time to change, don't you agree? You CAN create a magical loving relationship for yourself; more easily than you ever thought was possible.
Deeply in Love Again reveals the art of building a loving, intimate relationship. This book focuses on who you are being in the relationship rather than what you are doing. I offer you the blueprint for changing the way you are with your man so that you naturally start to relate to him in a different way. This is the foundation on which it will be easy for you to create a harmonious relationship.
Order "Deeply in Love Again" and…
---
Embrace your sensuality and feminine power;
Appreciate your body and fall in love with yourself;
Have the tools to transform your relationship so that you feel supported and understood;
Be excited about your relationship and look forward to a joyful and fulfilling love adventure together;
Blossom into a confident, radiant woman and feel attractive and comfortable in your own skin;
Learn how to relax and melt during lovemaking, knowing that you are an amazing lover;
Look forward to spending a whole weekend making passionate love with your man;
Learn ways to create deep intimacy and rekindle passion with your man;
Learn how to inspire your man to cherish, support, and adore you;
Feel free and confident to express all of your feelings with your man and to be loved for the woman you are.
You don't have to act now and turn your relationship around, but think how much would it cost you to lose your man and go through the separation process?
The statistics have shown that 50% of all marriages end in divorce. You don't have to be in this 50%. In fact, with this eye-opening book, you will not be in that 50%!
Just feel how much pleasure you can experience, how much more joy you are capable of. Don't dream about having the love you desire, live it! So what would it be worth to you to have a fulfilling relationship and a passionate sex life with your man? What if you could make love instead of arguing with your man? Wouldn't you prefer that?
Don't you think having your man to look at you with adoration and passion is priceless?!
Don't leave your life to chance! Don't hope for love; cause it to happen in your life. Yes, you are that powerful! Yes, you deserve it!
"This is a transformational book. The weekly practices, secrets, and homeplays make it a truly hands-on experience for the readers and take them through a step-by-step process to more intimacy and delicious sex.
This book isn't just an enjoyable read, it's an exciting experience for the reader who follows Tarisha's advice and does the work."
– Karen Aldridge
Buy Now