Receive the keys to more intimacy & understanding
"Re-ignite Your Love" Relationship Reboot
A Special Offer from Tarisha Tourok
Yes Tarisha – I'm Ready to Transform My Relationship Now…
Do you yearn for more love and support from your partner?
Would you like more excitement and communication in your relationship?
Do you want to have more playful and joyful moments with your partner?

Do you wake up at night thinking "How can I save my marriage?"
I know it can be overwhelming to try and figure out how to create a loving and fulfilling relationship on your own. And maybe now you are the stage where you feel hopeless if you could ever make it work for you – if the love that you desire is possible and you can ever have a healthy relationship.
I know how painful it is to be in a relationship where you are not feeling understood and loved. Relationship problems take a huge amount of energy and negatively affect our health.
I do my work because I know there is a way to transform our pain into joy.
---
I was determined to find another way and through my own discovery and studying with many relationship experts and marriage counsellors I developed a system to create exciting loving relationships and solve marriage issues. It made such a huge difference in my life and in the lives of my clients that now I'd love to share it with you.
To create a loving and fulfilling relationship, you need to learn how to inspire your partner to give you the love and attention you want. Only then you can save your relationship.
If you haven't been able to figure out why things are not working they way you want them to, I have good news for you!
What my clients say:
"Tarisha helped me connect with my sensuality!"

I came to Tarisha's workshop feeling quite stressed and dealing with a lot of grief. Tarisha really helped me raise my energy, connect with my sensuality, and express myself. It was delicious! Thank you Tarisha!Akke, Tauranga
"Tarisha Really Understands What Men and Women Need"

Almost immediately after Tarisha arrived that night, a new energy seemed to take hold of our group…We enjoyed rich, honest discussion about men's and women's needs, and it was fascinating to explore the male/female dynamic. I gained powerful insights into my relationship with my partner, and I feel as if I understand women better now. It was an uplifting and illuminating experience!Eric Atwood, Auckland, Essentially Men
I can help you. Quickly and effectively.
---
---
Maybe you're not interested in a longer-term coaching program or you don't have the budget for a large investment right now. But, you know you really need some relationship help to enjoy a fulfilling relationship you want.
So, I've created a special opportunity for you to Reboot Your Relationship! This is your personal invitation for a relationship coaching with me.
Traditional relationship counsellors focus on resolving the problems first, without creating deeper connection between the partners. I believe this is why traditional relationship counselling doesn't have a high rate of success.
We won't only focus on how to solve your relationship problems, but we will create a step-by-step plan on how you can bring more love into your relationship, how you can create deeper connection with your partner and inspire your partner to give you the love and attention that you want. Once you create deeper connection you'll be able to solve your relationship problems with ease and grace, because you'll become partners supporting each other. You will become a team and both of you will want to solve your relationship problems.
Here's what you get:
Two-hour in-person private session with me to solve your immediate problems and create a solid plan to more love (Value: $350)
Bonus #1
---
An assessment of your relationship and a plan to transform anything that doesn't work for you right now.
(Value $197)
Bonus #2
---
A private 60-minute follow up session with me by phone or Skype within the next 1-2 weeks
(Value $150)
Bonus #3
---
"Secrets that men will never tell you – and what you need to know to create a loving and harmonious relationship with your man" virtual workshop.
(Value $97)
---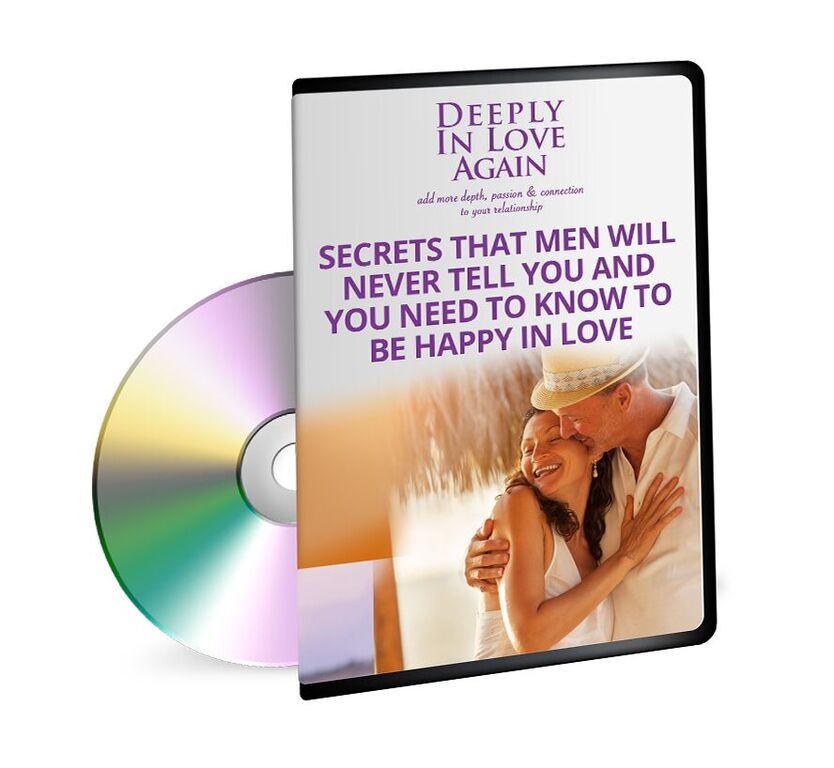 Bonus #4
---
My book "Deeply In Love Again: AN ESSENTIAL GUIDE for the modern woman to get the spark back and enjoy the relationship she REALLY WANTS"
(Value $25)
Book Now
Total Value $820. But, you won't pay $820. You won't even pay the standard price of $497.
Your investment is just a one-time payment of $297
---
What my clients say:
"In all 14 years of our marriage I never felt so much love and intimacy"

Before working with Tarisha I was stuck in one place and felt unhappy. I was so tired and started to wait for the night to come in the morning. My relationship with my husband was good but we didn't have much excitement, and I thought it was because of our children and not enough time.

How wrong I was! The program changed my relationship so profoundly! In all 14 years I never felt so much love and connection with my husband.Our love is so much deeper now, the intimacy we created using Tarisha's practices is beyond all words. Somehow we even have more time for each other now, we are smiling more and we are much more relaxed. Amazing, how me doing the work changed my husband as well. He was stressed and overworked, but now he radiates joy and love. Wow! Where were you before, Tarisha? I feel like I was given a new life, I'm soooo happy.

Dear Woman, if you want to know more about your strength, your possibilities, your beauty this is a right place to start. You can explore your own senses, dreams and hidden valleys with Tarisha's help. It's all here in you, and all you need is some guidance and it's always good to spend time with like-minded women. I'm still discovering the depth of my love for my husband and myself.Barbara D, Auckland, New Zealand
People ask me all the time if they can "just hire me for an hour". And I've always declined to do so.
However, I know you need relationship help NOW, or maybe someone you know needs it.
What's in it for you? No more feeling powerless to change your relationship and solve your relationship problems and finally receive the love and attention you desire, creating a healthy and loving relationship.
You WILL walk away with a solid, step-by-step plan;

A knowing that you have the power to change your relationship;

And start enjoying playful intimate moments with your man.
Looking forward to solving your relationship problems and helping you have the relationship you really want!


Tarisha Tourok
Re-Ignite Your Love Coach